PIRTEK USA Names Mike McCarthy as Chief Operating Officer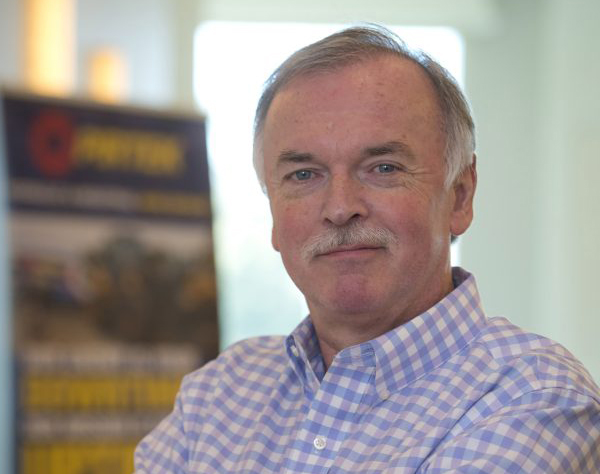 Global On-Site Hydraulic and Industrial Hose Service Provider Hires Former Franchisee Turned Franchise Consultant to Join Leadership Team and Support the Brand's Strong Growth in North America
ROCKLEDGE, Fla. – (March 10, 2022) PIRTEK USA, a global on-site and retail hydraulic and industrial hose service provider, announced that Mike McCarthy has been appointed as the company's Chief Operating Officer, effective January 1, 2022. McCarthy has more than 40 years of operational experience with suppliers of engineering products and services to manufacturing and construction companies. After co-owning and operating PIRTEK Norcross, PIRTEK Dobbins, and PIRTEK Alpharetta in the Metro Atlanta region with his wife Janice from 2004 to 2020, he most recently served as a Franchise Support Consultant for PIRTEK USA.
McCarthy will report to PIRTEK USA President and CEO, Kim Gubera and oversee PIRTEK USA's high-quality operations standards, as well as develop leadership teams to identify and resolve issues related to the brand's growing franchise network across North America. Before joining PIRTEK as a franchisee, he acted as Vice President and General Manager at Siemens AG leading their Industrial Services Division. McCarthy also held senior managerial roles at General Electric (GE) with responsibility for the Marketing, Sales, Project Management, Engineering, and Installation of electrical and automation systems for heavy manufacturing industries.
"Mike's engineering background and extensive operations experience is the perfect fit for PIRTEK USA's growth strategy. His first-hand knowledge of the PIRTEK model, processes, and services makes him uniquely positioned to understand the needs of our franchise owners and their teams.," says Gubera. "With 14 percent unit growth and several new franchise signings in 2021, Mike, and his team of support professionals, will ensure our new franchisees expanding into the U.S. and Canada are set up for long-term success with a strong foundation based on our franchise model. We are excited to have him as part of our senior management team."
During 2021, in addition to expanding in many states and regions where PIRTEK already has a footprint, PIRTEK USA signed new franchise agreements to bring the brand to Cedar Rapids, IA, and Louisville, KY. Both new locations are the first PIRTEK franchise in their respective states. As a testament to the brand's strong demand in industrial hubs, the new 2021 signings include PIRTEK's seventh location in the Atlanta metropolitan area and its sixth location in the state of North Carolina. Overall, the brand has grown by 14 locations in the past year.
"I'm excited to join PIRTEK USA in this role as we expand locations into new territories and build up corporate infrastructure to support new entrepreneurs joining the franchise network," says Mike McCarthy. "I look forward to helping our current and future PIRTEK owners achieve the full potential of their businesses while they deliver outstanding experiences and value to our customers consistent with our brand standards."
The only industrial franchise brand of its kind in the United States, PIRTEK USA specializes in hydraulic and industrial hose services through its locations throughout the country. PIRTEK team members are available 24/7/365 to provide on-site emergency replacement of hydraulic and industrial hoses, thanks to the company's specially equipped Mobile Service Vehicles.
To learn more about PIRTEK franchise opportunities, visit https://www.pirtekusafranchise.com/.
ABOUT PIRTEK USA:
PIRTEK USA provides the fastest hydraulic and industrial hose maintenance and replacement services through on-site mobile and service centers. The brand has more than 500 franchise locations in 23 countries around the world, with more than 100 located in the U.S. PIRTEK has a 1-hour ETA for on-site hose service, is available 24/7/365, and is a simple solution that minimizes equipment downtime and eliminates the need for customers to leave their job sites or facilities to locate new hydraulic and industrial hoses as well as hydraulic fittings. WE'LL KEEP YOU OPERATING® For more information, visit https://www.pirtekusa.com/ or follow us at @PIRTEKUSA on Facebook, LinkedIn and Twitter.
Are you ready to own the best kept secret in franchising?
PIRTEK has franchising opportunities for you, and we now have exclusive territories available.