The Compressed Air Hose is designed for heavy-duty applications in the field of compressed air handling.
Typical Uses: Compressed air tool.
Markets: Agriculture, construction, manufacturing, mining, quarries, oil, and gas.
Fittings/Hose Tails: Ground joint with bolted clamps, malleable iron, and king combination.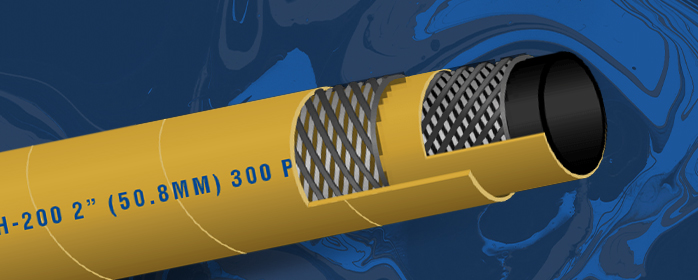 Inner Tube: Black, smooth blended NR, SBR rubber, oil mist resistant.
Reinforcement: High-strength synthetic cord.
Cover: Yellow wrapped abrasion resistant cover, resistant to weather and ozone. Oil mist resistant.
Heavy-duty compressed air hose used with pneumatic tools and other general pneumatic applications.
Temperature Range: Min -22°F up to 176°F Max Intermittent.
Hose whip checks should be used on air assemblies.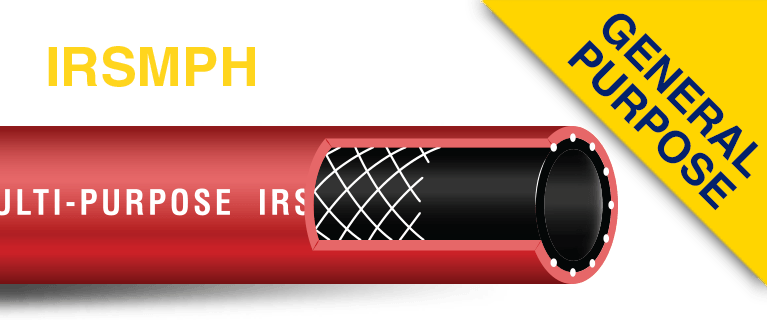 Superior Multi-Purpose Hose
Typical Uses: Air tools and compressors, water discharge, cooling lines, oils, gasoline and diesel transfer, herbicides and pesticides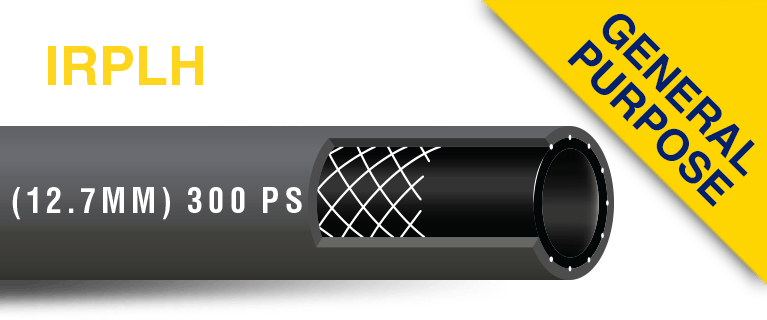 Push-Lock Hose
Typical Uses: Air tools, low pressure pneumatic systems, robotic welders, water, oil and mild chemical solutions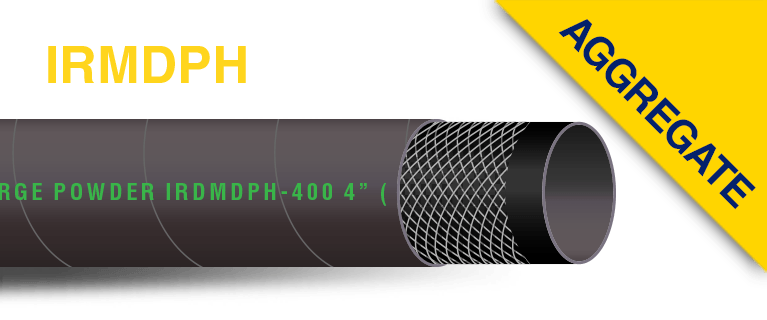 Dry Material Discharge Powder Hose
Typical Uses: Abrasive dry materials, cement, lime, powders, silica, in-plant transfer, loading and bulk transport trucks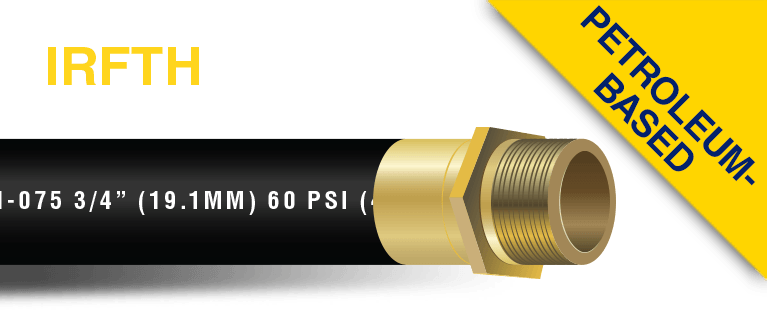 Fuel Tank Hose
Typical Uses: Agricultural equipment fuel filler hose, farm, electrical and barrel-type pumps, fuel dispensing hose for construction and industrial equipment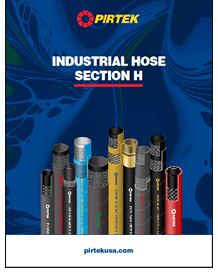 Industrial Hose Catalog
Our selection of industrial hoses used for heavy-duty purposes. Here you'll find each hose as well as the industries that typically use them, their specific information like working pressures, minimum bend radiuses, and more.