The Fuel Tank Hose is designed for low pressure dispensing or transfer of refined fuels such as biodiesel, diesel, ethanol, gasoline and oil from drums, gravity feed farm pumps, hand pumps, powered pumps, skid tanks, and storage tanks where Underwriters Laboratories (UL) listing is not required. This hose should not be used in curb pump hose application.
Typical Uses: Agricultural equipment fuel filler hose, farm, electrical and barrel-type pumps, fuel dispensing hose for construction and industrial equipment.
Markets: Agriculture, construction.
Fittings/Hose Tails: Brass crimped ends.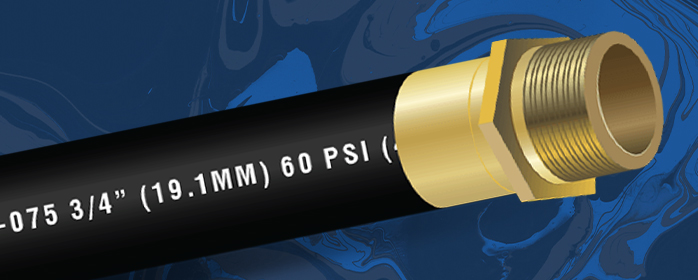 Inner Tube: Seamless synthetic rubber, oil-resistant class A NBR (Nitrile) rubber.
Reinforcement: High strength polyester yarn with one embedded anti-static wire.
Cover: Abrasion resistant black NBR / PVC blend resistant to oils, ozone, and weathering.
The softwall makes it extremely flexible in a fuel application. Contains a built-in anti-static wire that's grounded to the fitting. Used for barrel pumping to farm equipment and for fueling construction and industrial equipment. 
Temperature Range: Min -20°F up to +158°F Max Intermittent.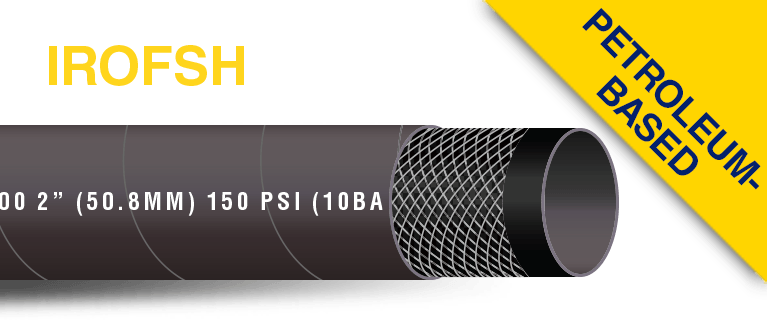 Oil/Fuel Suction Hose
Typical Uses: For suction and discharge of petroleum products and use with petroleum products with aromatic content up to 50%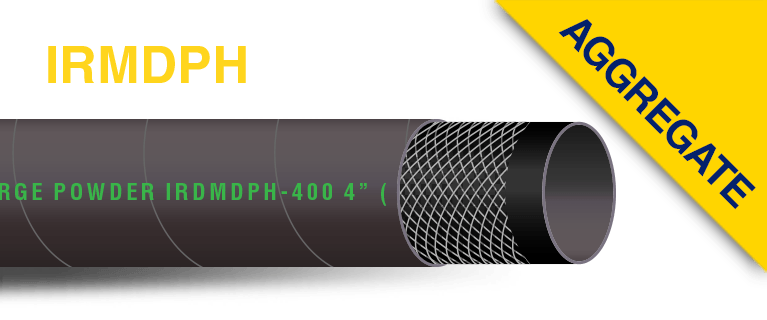 Dry Material Discharge Powder Hose
Typical Uses: Abrasive dry materials, cement, lime, powders, silica, in-plant transfer, loading and bulk transport trucks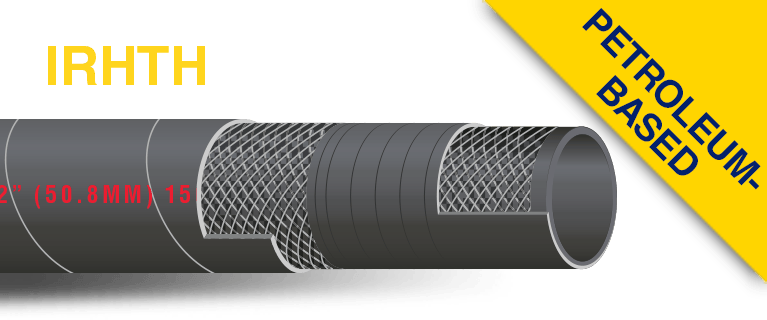 Hot Tar Hose
Typical Uses: Hot asphalt, oil, tar, rail transport cars, tank trucks, storage tanks and disposing units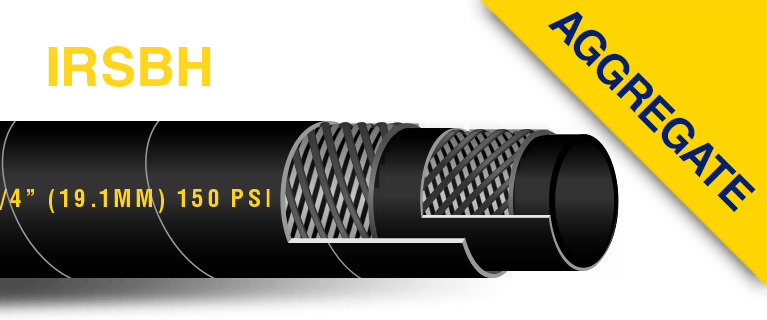 Sand Blast Hose
Typical Uses: Conveys sand or shot for cleaning purposes and conveys sand from sandblast equipment to clean steel or concrete before painting and sealing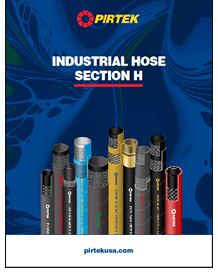 Industrial Hose Catalog
Our selection of industrial hoses used for heavy-duty purposes. Here you'll find each hose as well as the industries that typically use them, their specific information like working pressures, minimum bend radiuses, and more.