On-Site Mobile Hose Service With A 1-Hour ETA
---
PIRTEK provides the country's fastest hydraulic and industrial hose maintenance and replacement services. Our 1-Hour ETA on-site mobile hose service is a convenient solution to minimize or eliminate costly equipment downtime. Rather than leaving your job site to find a replacement hose, call our On-Site Mobile Hose Service, 24/7/365, and we will get you back up and running in no time.
One quick call to PIRTEK and a trained technician with a fully stocked inventory of hydraulic and industrial hoses and fittings will be on their way to your job site with little inconvenience.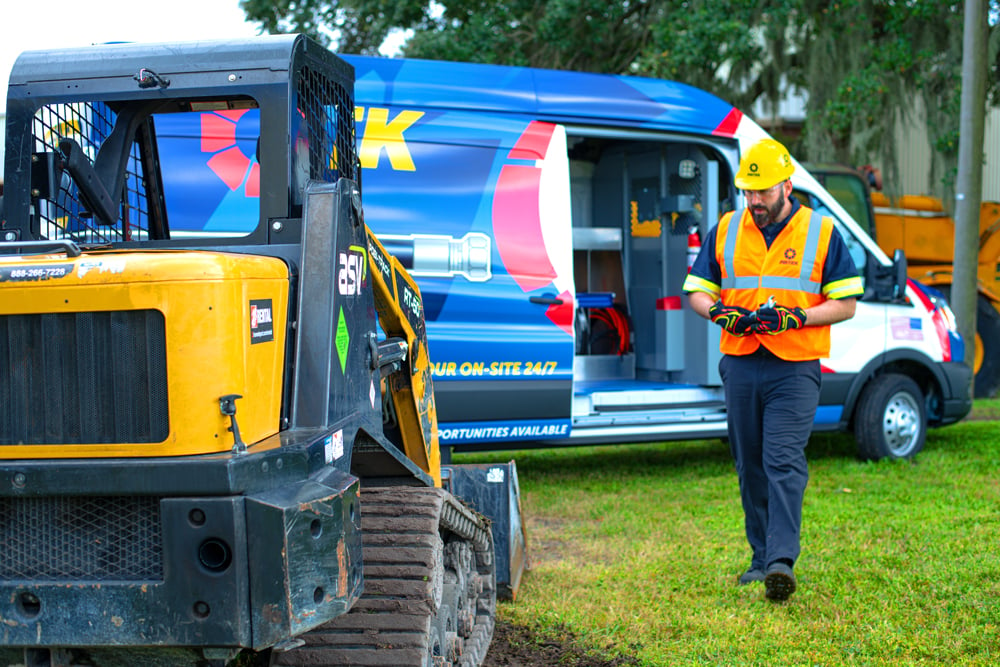 The service technician will:
Promptly assess and remove the failed hose

Custom fabricate and install the custom-made hydraulic hose assembly
Ensure the equipment is up and running before leaving
Our emergency hydraulic and industrial hose replacement service is available every day of the year, any time of day or night. Whenever you need a quick on-site hydraulic or industrial hose replacement, give PIRTEK a call.