The Sand Blast Hose is designed to blast sand and other abrasive material to clean, condition or strip cement, steel, stone and other materials in a variety of applications.
Typical Uses: Conveys sand or shot for cleaning purposes and conveys sand from sandblast equipment to clean steel or concrete before painting and sealing.
Markets: Automotive, blasting machines, cleaning metalworking, construction, oil/gas, and ship refurbishment.
Fittings/Hose Tails: Industry-standard sand blast couplings.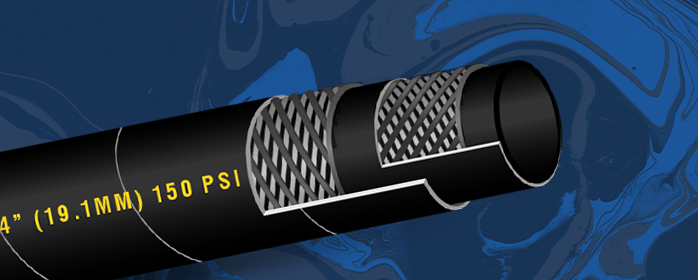 Inner Tube: Black smooth, conductive NR blended abrasion resistant.
Reinforcement: High-strength synthetic cord.
Cover: Black wrapped cover conductive NR blend compound with abrasion resistance.
Long lasting hose that is exceptionally tough with softwalls and is abrasion resistant. Used for the delivery of sand, cast steel shot and other abrasive materials used in sand blasting service.
Temperature Range: Min -22°F up to 176°F Max Intermittent.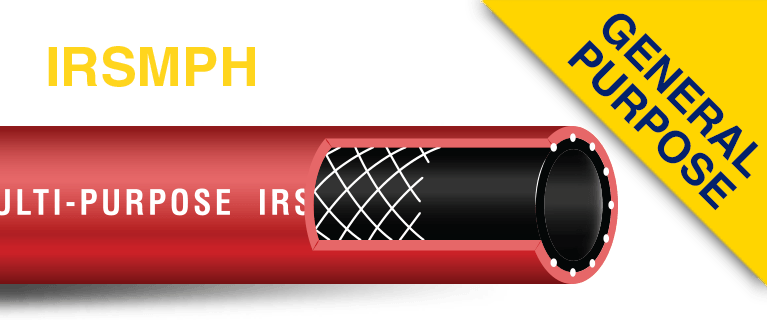 Superior Multi-Purpose Hose
Typical Uses: Air tools and compressors, water discharge, cooling lines, oils, gasoline and diesel transfer, herbicides and pesticides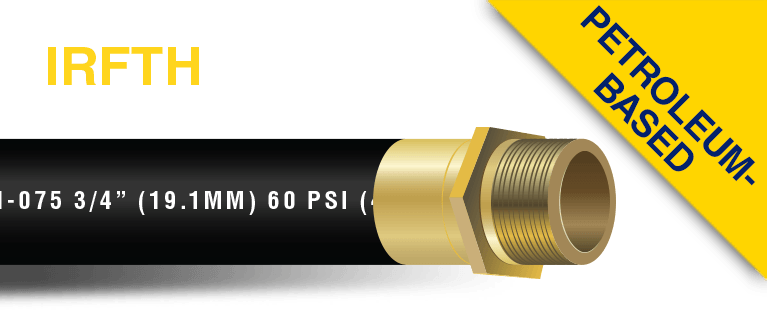 Fuel Tank Hose
Typical Uses: Agricultural equipment fuel filler hose, farm, electrical and barrel-type pumps, fuel dispensing hose for construction and industrial equipment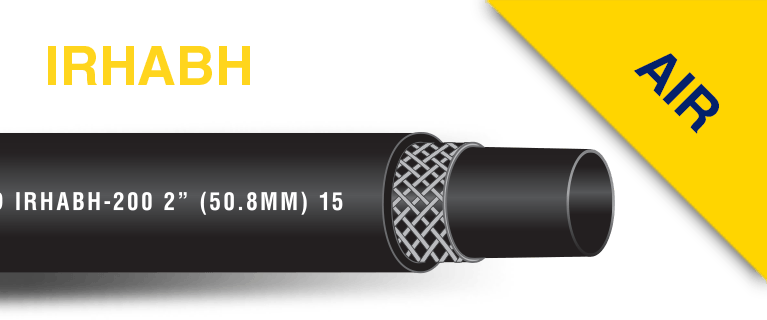 Hot Air Blower Hose
Typical Uses: Hot air blower systems, in-plant transfer, delivery, loading and unloading, general industrial and transportation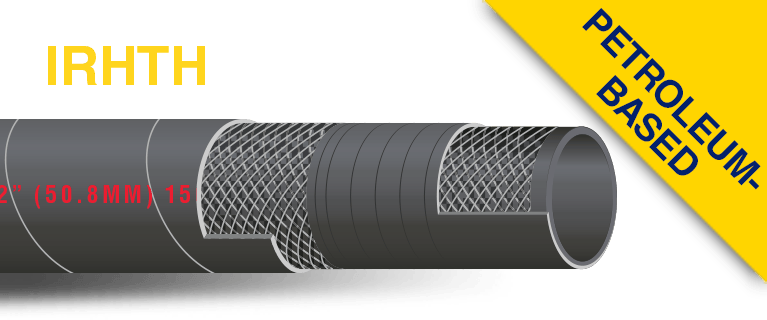 Hot Tar Hose
Typical Uses: Hot asphalt, oil, tar, rail transport cars, tank trucks, storage tanks and disposing units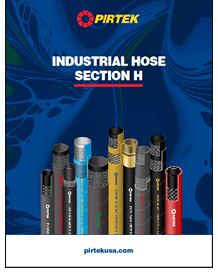 Industrial Hose Catalog
Our selection of industrial hoses used for heavy-duty purposes. Here you'll find each hose as well as the industries that typically use them, their specific information like working pressures, minimum bend radiuses, and more.