This hose is designed for use with push-on fittings at working pressures of 300 PSI. It is used for low-pressure hydraulic and pneumatic systems such as shop air systems, general industrial, maintenance and automotive assembly applications. The hose construction is electrically non-conductive with a minimum resistance of one megaohm per inch at 1000 volts DC.
Typical Uses: Air tools, low-pressure pneumatic systems, robotic welders, water, oil, and mild chemical solutions.
Markets: Automotive facilities, construction, general industry, manufacturing, mining and plastic molding.
Fittings/Hose Tails: PIRTEK push-lock series, T series.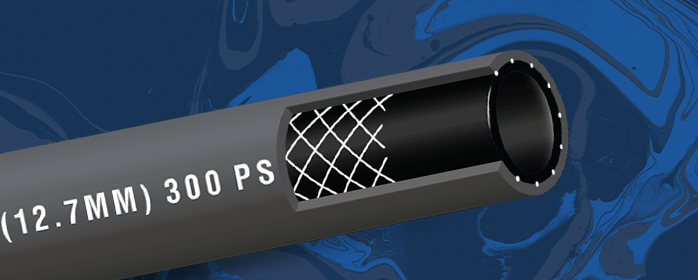 Inner Tube: Black, oil resistant Nitrile (NBR).
Reinforcement: Single layer of high strength polyester yarn.
Cover: Black, NBR, PVC blended cover, abrasion-resistant, resists oils and ozone weathering.
Hydraulic fluid, oil, air and water.
Temperature Range: Mineral oil: Min -04°F, continuous 152°F, Max Intermittent 179°F. Water: Min -04°F, continuous 122°F, Max Intermittent 158°F. Air: Min -04°F, continuous 122°F, Max Intermittent 158°F.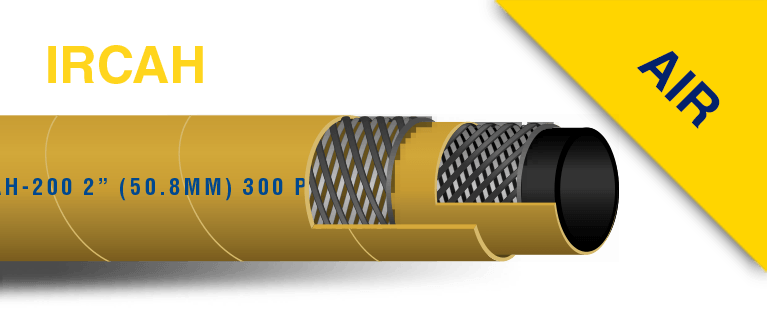 Compressed Air Hose
Typical Uses: Compressed air tool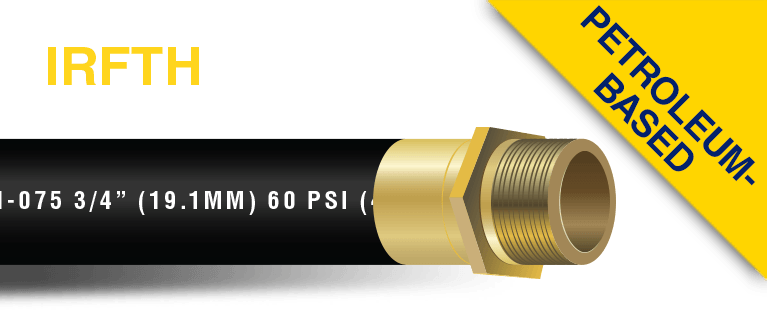 Fuel Tank Hose
Typical Uses: Agricultural equipment fuel filler hose, farm, electrical and barrel-type pumps, fuel dispensing hose for construction and industrial equipment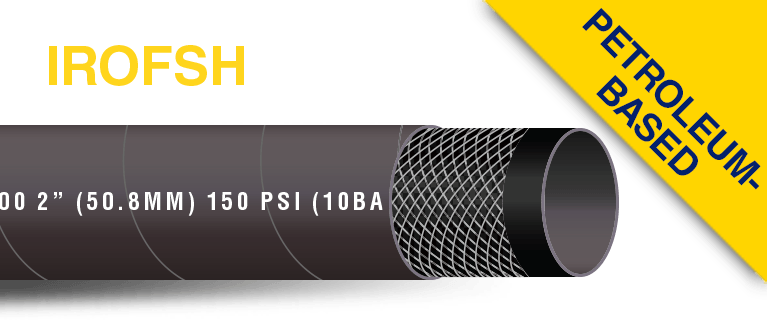 Oil/Fuel Suction Hose
Typical Uses: For suction and discharge of petroleum products and use with petroleum products with aromatic content up to 50%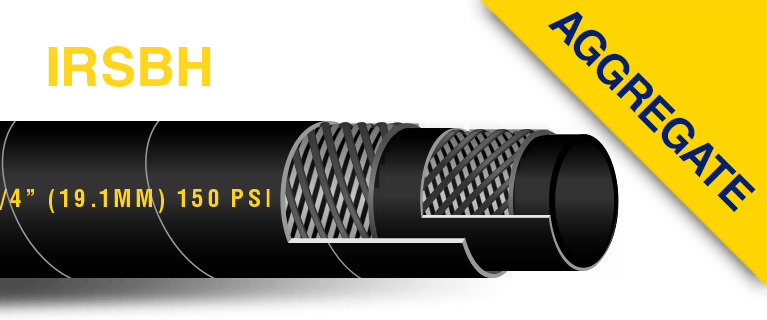 Sand Blast Hose
Typical Uses: Conveys sand or shot for cleaning purposes and conveys sand from sandblast equipment to clean steel or concrete before painting and sealing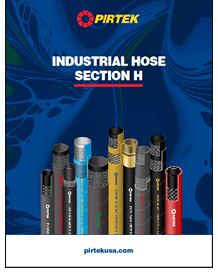 Industrial Hose Catalog
Our selection of industrial hoses used for heavy-duty purposes. Here you'll find each hose as well as the industries that typically use them, their specific information like working pressures, minimum bend radiuses, and more.