Superior Multi-Purpose Hose
This versatile, non-conductive multi-purpose industrial hose is designed to handle a diverse range of mediums including air, water, hydraulic fluid and petroleum oils. This hose is also used for the transfer of fuel such as gasoline (up to 50% aromatic content), diesel, ethanol blends E10 & E85 and light chemicals with pH above 5. The hose construction is electrically non-conductive with a minimum resistance of one megaohm per inch at 1000 volts DC. The Superior Multi-Purpose Industrial Hose covers a wide range of uses which is intended to minimize the assortment of hoses kept in stock.
Typical Uses: Air tools and compressors, water discharge, cooling lines, oils, gasoline and diesel transfer, herbicides and pesticides.
Markets: Construction, manufacturing, automotive facilities, foundries, agriculture, and general industry.
Fittings/Hose Tails: King combination nipple with clamps, bands and buckles, and crimp rings.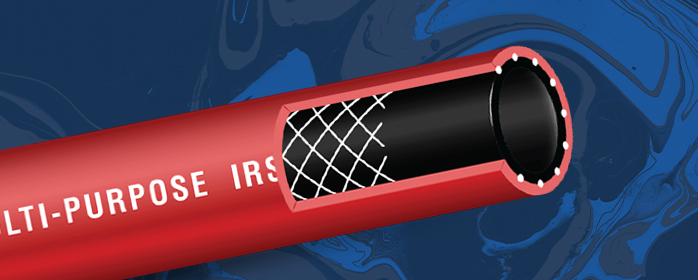 Inner Tube: Smooth Class A NBR inner tube, oil-resistant, aromatic content 50%.
Reinforcement: Single layer of high-strength polyester yarn.
Cover: Red NBR PVC blended cover, abrasion-resistant cover, resists oils and ozone weathering.
Hydraulic fluid, fuels, oil, air, water, light chemicals, pH above 5, diesel, light oils, and petroleum oil products. Fuels with an aromatic content of 50% with E10, E85, and diesel fuel.
Temperature Range: Mineral oil: Min -04°F, continuous 162°F, Water: Min -04°F, continuous 122°F, Max Intermittent 158°F. Air: Min -04°F, continuous 122°, Max Intermittent 158°F.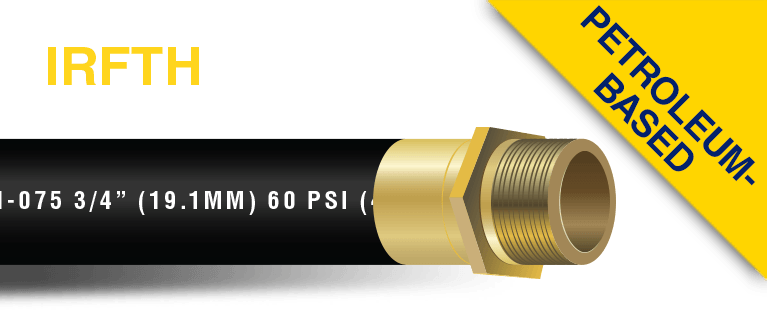 Fuel Tank Hose
Typical Uses: Agricultural equipment fuel filler hose, farm, electrical and barrel-type pumps, fuel dispensing hose for construction and industrial equipment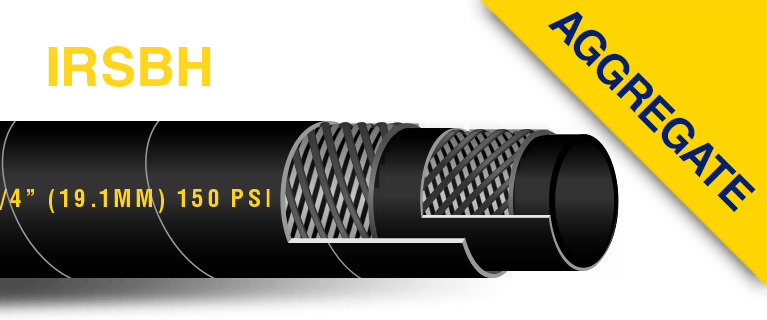 Sand Blast Hose
Typical Uses: Conveys sand or shot for cleaning purposes and conveys sand from sandblast equipment to clean steel or concrete before painting and sealing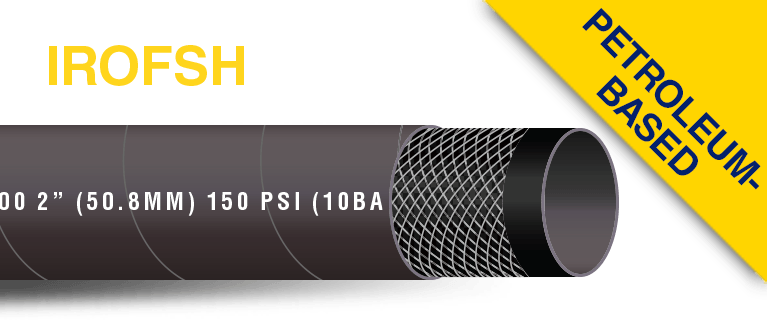 Oil/Fuel Suction Hose
Typical Uses: For suction and discharge of petroleum products and use with petroleum products with aromatic content up to 50%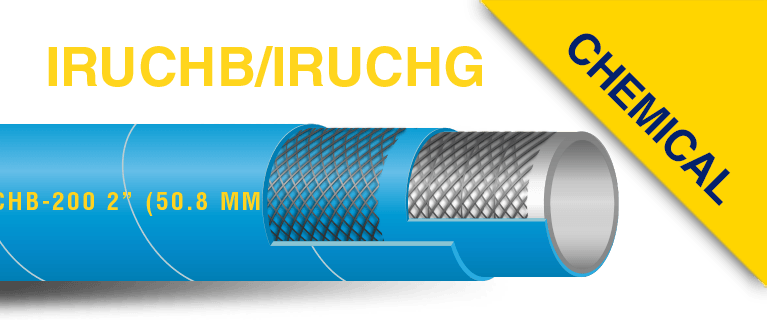 Blue or Green Chemical Suction & Discharge Hose
Typical Uses: Acids, chemicals, solvents, in-plant tank transfer, delivery and transport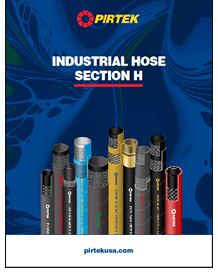 Industrial Hose Catalog
Our selection of industrial hoses used for heavy-duty purposes. Here you'll find each hose as well as the industries that typically use them, their specific information like working pressures, minimum bend radiuses, and more.