PIRTEK IS THE OFFICIAL HOSE SUPPLIER OF INDYCAR, THE INDIANAPOLIS MOTOR SPEEDWAY, AND TEAM PENSKE!
---
PIRTEK Named Official Hose Supplier of Indianapolis Motor Speedway, INDYCAR
---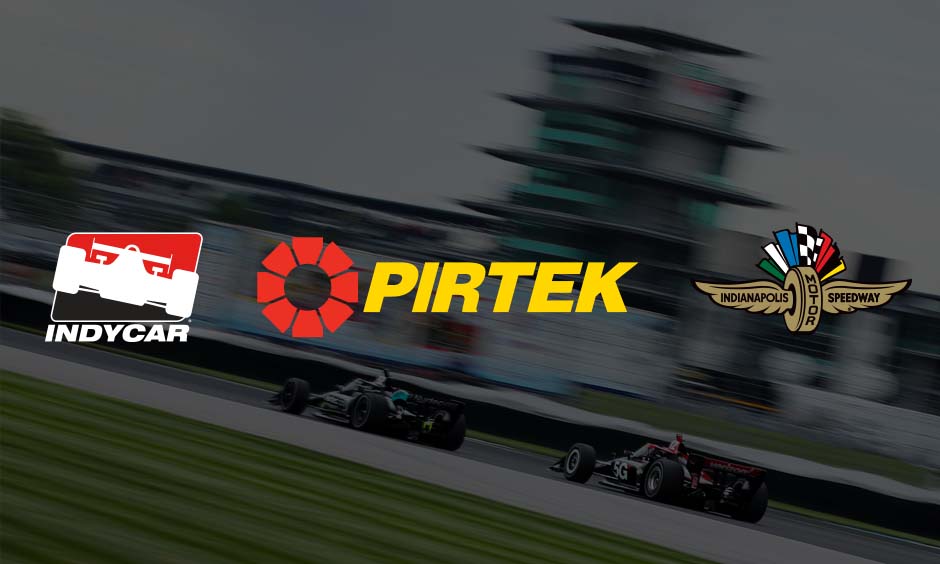 PIRTEK, the hydraulic and industrial hose service leader and the only brand of its kind in franchising in the United States, will become the Official Hose Supplier of INDYCAR® and Indianapolis Motor Speedway®.
Through the partnership, INDYCAR will begin to transition some of its hydraulic hose usage to the PIRTEK brand of hoses and equipment.
PIRTEK also will continue its long-standing relationship with Team Penske's NASCAR and INDYCAR teams through associate sponsorship and other activation as the company expands its motorsports involvement.
"As PIRTEK USA grows, we are thrilled to add another motorsports property to our portfolio through our relationship with INDYCAR and the Indianapolis Motor Speedway, while also continuing to build our long-lasting relationship with Team Penske," PIRTEK USA President and CEO Kim Gubera said. "We are confident that the evolution in our partnership will have a substantial impact on our franchise network and get them excited to be a bigger part of motorsports. PIRTEK is especially honored to be chosen as the Official Hose Supplier for Team Penske, the NTT INDYCAR SERIES and the Indianapolis Motor Speedway."
PIRTEK boasts more than 500 Service & Supply Centers in 23 countries around the world and has more than 30 years of experience in the hydraulic and industrial hose maintenance and replacement field. Powered by an industry-leading approach to sales and service and backed by a corporate center passionate about its franchisees and customers, PIRTEK offers unmatched service and logistics.
Located in Rockledge, Florida, the PIRTEK USA Corporate Headquarters takes pride in its role as a franchisor and distributor of quality products. As the franchisor, PIRTEK has committed to provide excellent and continuous support to its network of franchise locations. Franchisees receive assistance in areas of marketing, product and technical support, sales, information technology and accounting. The headquarters also serves as a distributor of products with a fully staffed warehouse facility meeting the necessities of its franchisees and customers.
"PIRTEK is a tremendous company with a rich racing heritage," INDYCAR President Jay Frye said. "PIRTEK definitely complements our paddock's needs and everything we do. We look forward to their expanded role as they implement and showcase their vast array of products and services to their customers and franchisees through INDYCAR."
The 2022 NTT INDYCAR SERIES season kicks off with the Firestone Grand Prix of St. Petersburg on Sunday, Feb. 27 in St. Petersburg, Florida. NBC will provide live coverage of 14 series races next year, including this race and the 106th Indianapolis 500 presented by Gainbridge on Sunday, May 29.
About INDYCAR
INDYCAR is the Indianapolis-based governing body for North America's premier open-wheel auto racing series, the NTT INDYCAR SERIES. The series features an international field of the world's most versatile drivers – including six-time series champion Scott Dixon, two-time series champion Josef Newgarden, 2021 series champion Alex Palou and four-time Indianapolis 500 winner Helio Castroneves – who compete on superspeedways, short ovals, street circuits and permanent road courses. The 2022 season will consist of 17 races in the United States and Canada and is highlighted by the historic Indianapolis 500 presented by Gainbridge. The NTT INDYCAR SERIES, the Indianapolis Motor Speedway and IMS Productions are owned by Penske Corporation, a global transportation, automotive and motorsports leader. For more information on INDYCAR and the NTT INDYCAR SERIES, please visit www.indycar.com.
About Indianapolis Motor Speedway
The Indianapolis Motor Speedway, the world's largest spectator sporting facility, has been the worldwide leader in motorsports entertainment since opening in 1909. IMS will host the 106th Running of the Indianapolis 500 presented by Gainbridge on Sunday, May 29, 2022, the world's most prestigious auto race. In 2022, IMS also will host two NTT INDYCAR SERIES road races, on May 14 and July 30, and NASCAR Xfinity Series and Cup Series road races during Brickyard Weekend on July 30-31. The Racing Capital of the World also includes USAC NOS Energy Drink Midget National Championship and Intercontinental GT Challenge Powered by Pirelli/GT Challenge World Challenge America events. IMS, the NTT INDYCAR SERIES and IMS Productions are owned by Penske Corporation, a global transportation, automotive and motorsports leader. To purchase tickets or for more information, please visit ims.com.
About PIRTEK USA
PIRTEK USA provides the fastest hydraulic and industrial hose maintenance and replacement service through on-site mobile and service centers. The brand has more than 500 franchise locations in 23 countries around the world, with more than 100 located in the U.S. PIRTEK has a one-hour ETA for on-site hose service, is available 24/7 and is a simple solution that minimizes equipment downtime and eliminates the need for customers to leave their job sites or facilities to locate new hydraulic and industrial hoses, as well as hydraulic fittings. WE'LL KEEP YOU OPERATING®. For more information, visit https://www.pirtekusa.com/ or follow us at @PIRTEKUSA on Facebook, LinkedIn and Twitter.
PIRTEK USA Sponsors Amsoil Championship Snocross
---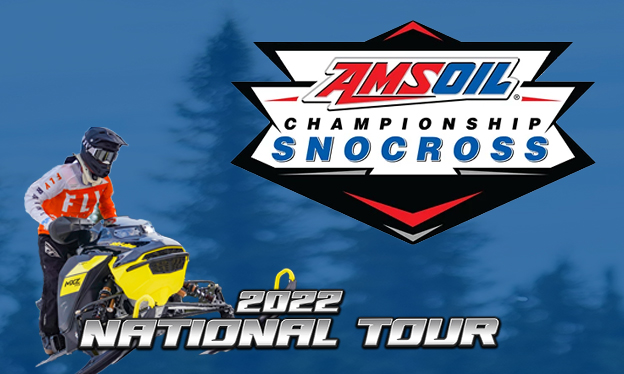 We're very proud to announce that we'll be sponsoring the annual Amsoil Championship Snocross season for the 8th consecutive year in a row. Only this time, we're the title sponsors of the season's first race! The PIRTEK Snocross National will take place January 7th – 8th at Canterbury Park in Shakopee, MN. We'll also have a special giveaway for those interested in attending the races. We'll be offering tickets and Pit Passes for every race in the season, including one VIP experience for a lucky PIRTEK winner!
For those of you who are new to PIRTEK, we've been avid supporters of Snocross for several years now. Snocross is a high-performance snowmobile race that takes place every year in the Winter. Racers make their way through a track, using ramps to soar into the air. To put it simply, it's basically Motocross, but instead of dirt and motorbikes, it's snow and snowmobiles, and we love it! The championship starts in January, but it will run all the way to March 26th. There are also several different racetrack locations during each championship series.
PIRTEK will advertise heavily throughout the event. During our title race, we'll have
on-track PIRTEK flags
our logo on the winner's podium and trophy
an event program advertisement.
Throughout the entire season, we'll have:
on-site PIRTEK TV signs and banners
commercials on their jumbotron and livestream
a billboard and video ad on CBS Sports
online advertisements
We'll also have our logo on the track groomer that gave inspiration to Snocross's digital mascot, "Gary the Groomer." Fans can engage with Gary on Twitter (@GaryTheGroomer), Facebook, and Instagram. He'll report track condition updates on a livestream and social media on race days.
If that wasn't enough, PIRTEK's very own franchise owner, Craig Heitkamp, will once again be sponsoring the Hentges racing team! The team has two champion racers, Kody Kamm and Oskar Norum. Kody has ranked highly in Snocross races in the past, with Oskar doing the same in the Swedish series. We'll be rooting for them both this year!
Hurry and buy your tickets here, or watch the event live on stream from January 7th to the 8th; the race is sure to be a blast! We're excited to be sponsoring the championship once again, and we hope to see you there!
PIRTEK USA Sponsors Snocross Thrills & Chills
---

As the mercury drops across the country each winter, fun and excitement revs up for high-flying snowmobile racers and their fans. This year, the opening rounds of AMSOIL Championship Snocross will take place January 8th-9th at ERX Motor Park in Elk River, MN. PIRTEK USA's title race, the PIRTEK Snocross National, is scheduled for March 5th-6th at the same location. PIRTEK USA is proud to sponsor this exciting sport for the seventh consecutive year.
Snocross is much like motocross, with nonstop stunts and daring jumps. However, these racers ride snowmobiles in lieu of dirt bikes. The snowy track is groomed to launch riders high into the air for maximum adrenaline! Fans are delighted by courageous acrobatics, blasts of snow, and competitive action.
Track groomers operate plows throughout each event on the tour to keep the snow surface just right for the racers to zip around and catch lots of air. Social media personality, "Gary the Groomer," will be operating one of these snow plows, outfitted with the PIRTEK logo. His social media presence includes regular posts on Facebook, Instagram, and Twitter where he shares photos, videos, and even updates on weather and track conditions. Fans can also follow Gary the Groomer's adventures on his fan page.
The 2021 AMSOIL Championship Snocross series will consist of 16 national rounds, starting at ERX and ending in late March in Grand Rapids, Mich. All events will air on the series' live-stream channels, as well as the CBS Sports Network airing in the weeks following the race.
"While this season will look a little different due to social distancing and other safety protocols, we are confident that these events will be just as entertaining as always" said Georganne DeSeve, PIRTEK USA Marketing Manager. "We all work hard to make Snocross a success and know that the fans are eager to see what this year has in store."
In addition to PIRTEK USA's Snocross sponsorship, one of their many franchise owners, Craig Heitkamp, has gotten involved with the sport as well. Craig owns several Minnesota PIRTEK locations, where the sport originated and near venues where the majority of the events are held. He is a yearly sponsor of the Hentges Racing Team, which was formed in 2000 and has two racers in the circuit.
PIRTEK USA will once again participate in Operation Vet NOW's Vet Village during the title race weekend. Vet Village helps military veterans get information about mental health, career and other military-to-civilian programs.
PIRTEK is also giving away two complimentary general admission tickets before each race to one lucky winner. In addition to the tickets, the winner will get pit access and a PIRTEK swag bag. PIRTEK is conducting the complimentary ticket promotion online for the location and surrounding area of each weekend's race.  Follow us on Facebook to learn more about the Snocross races.
PIRTEK is again title sponsor of Snocross National series
---
Come January, the snowmobiles will once again be roaring around a powdery track in the PIRTEK Snocross National Presented by Jimmy John's, PIRTEK's signature Snocross event in Shakopee, MN.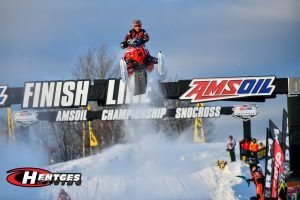 The competition is part of the Amsoil Snocross National, PIRTEK is a corporate sponsor, along with multi-franchise owner, Craig Heitkamp. In addition to sponsoring the Shakopee event and the entire Snocross series, both PIRTEK and Heitkamp are sponsors of the Hentges racing team. The Hentges drivers are Kody Kamm and Petter Narsa who have both posted impressive results in past competitions. Last season, Kamm won two of the three Snocross finale races in Lake Geneva and placed second overall in the season competition. Narsa placed fourth for the 2017-2018 season.
"The entire series is exciting but we especially look forward every year to the PIRTEK Snocross National, our big event," said Georganne DeSeve, PIRTEK USA marketing manager. "Snocross is such a thrilling competition and everyone here at PIRTEK appreciates the opportunity to help make it possible."
Snocross is a high-adrenaline competition that features snowmobiles in the place of motorcycles. Fans enjoy the extreme jumps and fast action around the tracks. The PIRTEK brand appears prominently on participating snowmobiles, in addition to the track groomer.
The "Gary the Groomer" digital media character is featured on the Snocross.com website. Fans can interact with the character on Twitter(@GaryTheGroomer), Facebook and Instagram. Gary will report track condition updates on live stream and social media on days of events. Make sure to follow for updates!
Are you ready to own the best kept secret in franchising?
PIRTEK offers one of the hottest franchise business opportunities available.
Sign me up to learn more about PIRTEK USA's products, news, and promotions.