It's possible to fall into success, but a lasting business requires effective, wise, leadership. With a 20+ year history and over 100 franchise locations in 28 states and one U.S. Territory, we feel PIRTEK USA has earned the right to call itself a success story.
This is in no small part due to the type of leadership we value. Every leader on the PIRTEK team understands the importance of supporting our franchisees. Without successful business owners managing our locations, we wouldn't have a brand at all.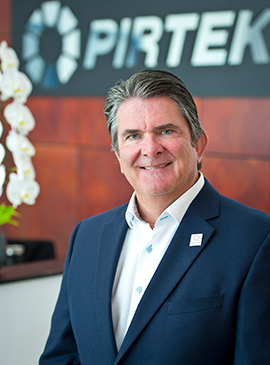 Glenn Duncan
Executive Chairman
As the company founder's son, Glenn's experience with the PIRTEK brand and culture is second to none. After leaving school at an early age in Australia, he completed a 4-year apprenticeship as a Fitter and Turner. At 20, he began working at his father's company, where he held nearly every position over his 35-year long career, starting in the warehouse, then as a mobile sales and service technician, technical sales representative, operations manager, franchise start-up, leading all the way to CEO of PIRTEK Australia.
Glenn now holds the position of Executive Chairman. Having experience in nearly every position the company offers, he has a wealth of knowledge to inform his every decision.
Currently, he is focused on coaching and mentoring the senior leadership team, oversight of the Board of Directors, and participating in the strategic planning of the business. Primary strategic goals are opening 300 locations in North America representing the brand in every state and territory, expanding PIRTEK's business into Canada, and developing additional products and services to ensure PIRTEK is the one-stop shop for our customers.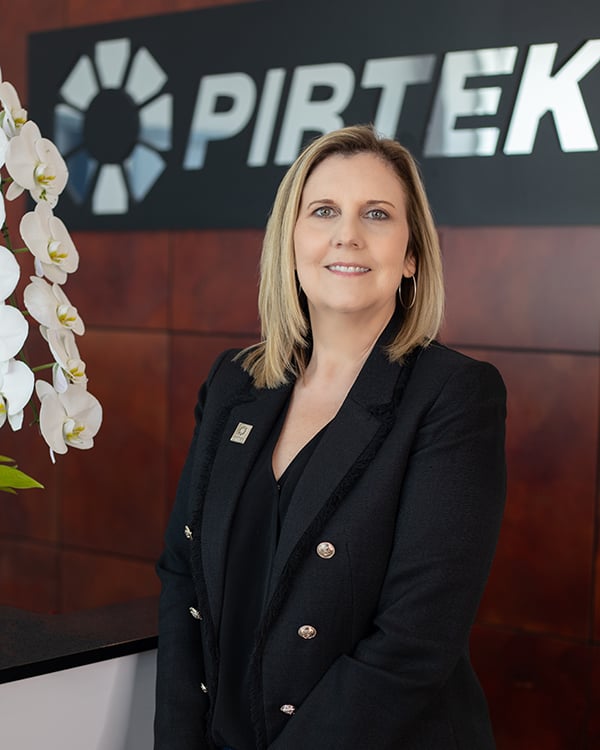 Kim Gubera
President and C.E.O.
As President and Chief Executive Officer at PIRTEK USA, Kim is responsible for the U.S. and Canadian operations of the company. Bringing more than 20 years of franchising experience and leadership to her current role at PIRTEK USA, Kim is focused on developing the franchise network, ensuring outstanding franchise support, and driving profitable growth within the franchise system by keeping corporate employees and franchise owners working together fervently to achieve shared goals. Strengthening and expanding the Brand within the U.S. is the primary value strategy as brand strength is beneficial to both the franchisor and franchisee. Under her leadership, the brand has grown by 39 locations in just over three years.
Prior to joining PIRTEK USA, Kim began her career in accounting, earned an MBA, became a Certified Public Accountant (CPA), and worked her way up to Director of Finance at U.S. Lawns, another U.S. franchise brand. Kim joined PIRTEK USA in 2016, as the organization's Corporate Controller. She was promoted to CFO and Vice President in 2018 and assumed her current role in January of 2019. Kim also holds the Certified Franchise Executive (CFE) designation from the International Franchise Association as well as the Chartered Global Management Accountant (CGMA) from the AICPA.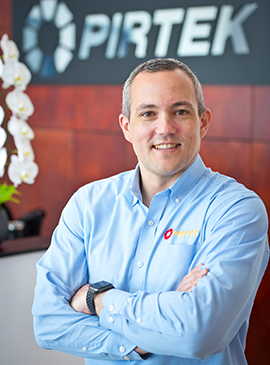 Nick Ridgway
Director of Franchise Development
In the Director of Franchise Development role, Nick leads the franchise sales, marketing, and compliance functions within the organization. He has been with PIRTEK USA for five years and during that time, he and his team have significantly contributed to the substantial growth that PIRTEK USA has achieved . This growth included achieving the major milestone of opening 100 franchise locations in the U.S. Nick is extremely focused on adapting to the most effective methods for attracting the right candidates for PIRTEK ownership. The entire team is committed to opening 300 franchise locations in North America, while at the same time acknowledging that finding the 'right' owners is even more important than exponential growth.
Nick joined PIRTEK USA in 2016 after more than six years at Scotts Miracle Gro as a District Sales Manager. He began his PIRTEK USA career as a Business Development Manager, advancing to Franchise Development Manager in 2019, then to his current position as Director of Franchise Development in October of 2020.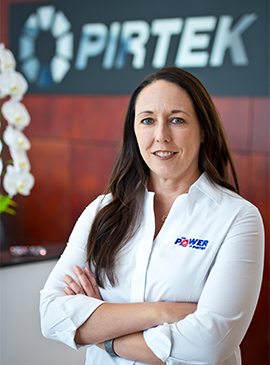 Jenny Healy
Director of Finance
Jenny is the Director of Finance for PIRTEK USA. She brings to her role over 20 years of diverse experience and expertise in Accounting and Finance to her role. In addition to leading PIRTEK USA's Accounting and Information Technology Departments, she is responsible for the accuracy and integrity of the company's financial reports and for ensuring that sound financial practices are followed. Jenny also leads many company process improvement initiatives by driving collaboration between the Accounting and Information Technology Departments to provide new resources and value-added tools that will drive financial growth for both PIRTEK USA and franchisees alike.
Jenny joined PIRTEK USA in 2021, coming from Aramark Corporation, where she held various Finance roles and had most recently served as Region Finance Director. She also served as an Accountant for the headquarters of Hyatt Hotels Corporation. Jenny holds a bachelor's degree in Accounting from Governors State University.