The Oil and Fuel Suction Hose is designed for suction and discharge applications on truck and car tanks, transfer of gasoline, oil and other petroleum-based products with up to 50% aromatic content.
Typical Uses: For suction and discharge of petroleum products and use with petroleum products with aromatic content up to 50%.
Markets: Oil and gas, paper/pulp industry, petroleum industry, ship building, tank trucks and waste hauling.
Fittings/Hose Tails: Camlocks, king combination and stainless steel bands with buckles.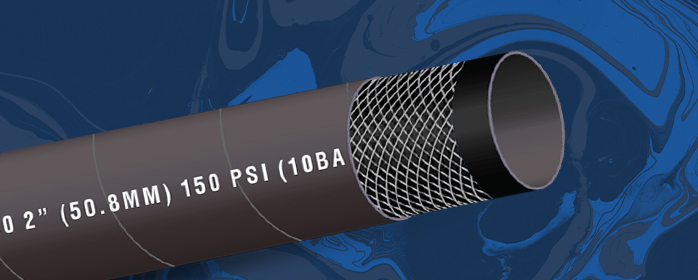 Inner Tube: Black, smooth conductive NBR rubber compound.
Reinforcement: High strength synthetic cord with one helix wire.
Cover: Black, smooth (wrapped finish) CR blended rubber, weathering and oil resistant.
Light weight, hardwall suction and delivery hose for fuels having an aromatic content up to 50%, and mineral oils. Suitable in hydraulic systems and for loading and unloading of tank trucks, refineries and maintenance shops.
Temperature Range: Min -22°F up to 176°F Max Intermittent.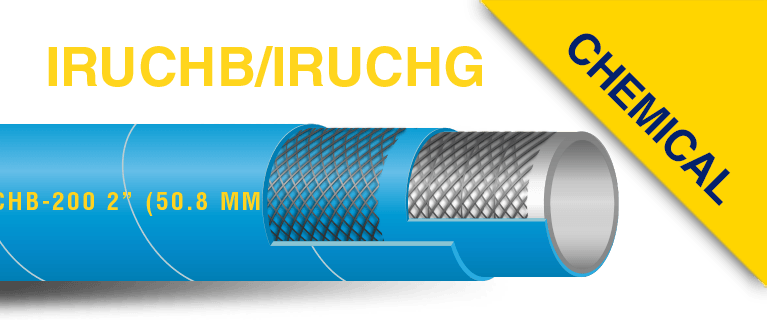 Blue or Green Chemical Suction & Discharge Hose
Typical Uses: Acids, chemicals, solvents, in-plant tank transfer, delivery and transport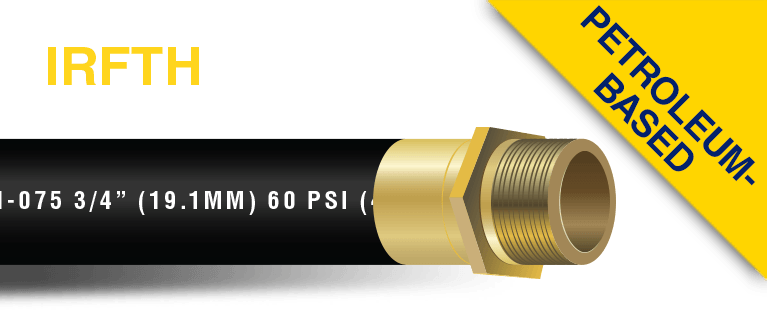 Fuel Tank Hose
Typical Uses: Agricultural equipment fuel filler hose, farm, electrical and barrel-type pumps, fuel dispensing hose for construction and industrial equipment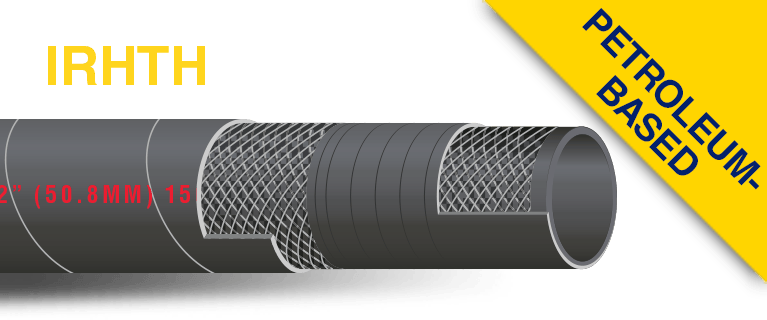 Hot Tar Hose
Typical Uses: Hot asphalt, oil, tar, rail transport cars, tank trucks, storage tanks and disposing units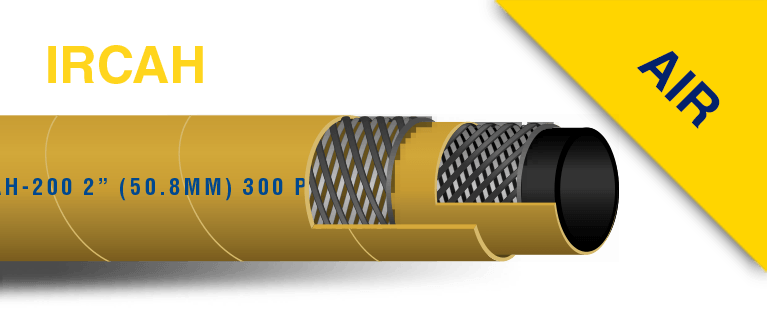 Compressed Air Hose
Typical Uses: Compressed air tool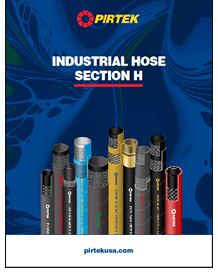 Industrial Hose Catalog
Our selection of industrial hoses used for heavy-duty purposes. Here you'll find each hose as well as the industries that typically use them, their specific information like working pressures, minimum bend radiuses, and more.