PIRTEK Breaks Into Canada With Signed Multi-Unit Franchise Agreement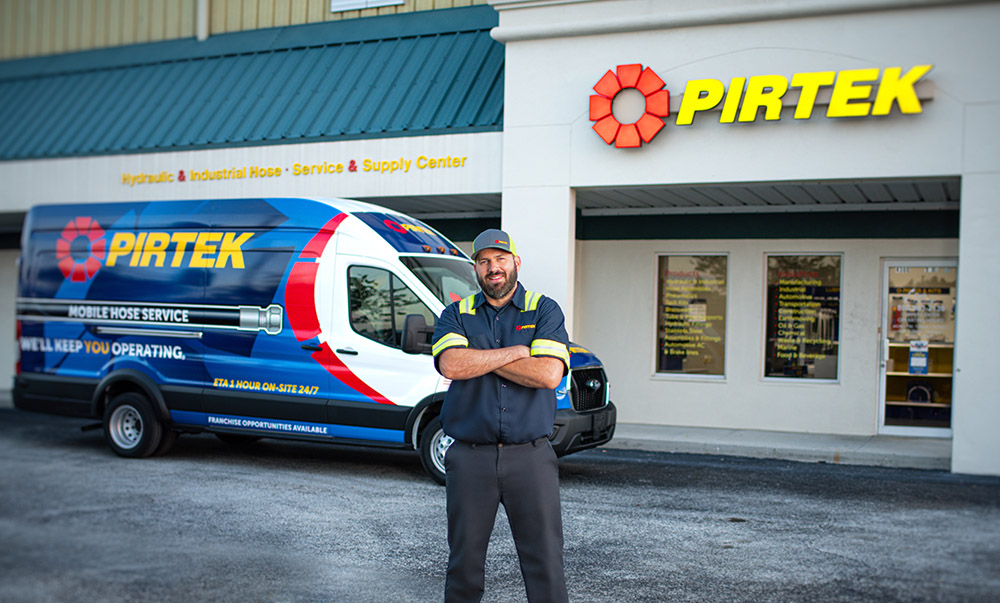 Originally published on Franchising.com
ROCKLEDGE, Fla – PIRTEK announced the signing of its first multi-unit franchise agreement to expand into Canada.
"After more than three years of strategic planning and development, we are excited to announce the official expansion of PIRTEK into Canada," said Nick Ridgway, PIRTEK USA's Director of Franchise Development.
The franchise owner of the first PIRTEK Canada location is Eman AlHindi, who signed a development deal to open locations in the greater Toronto market over the next three years. Eman and her husband run a successful home renovation business in Toronto.  She independently runs an accounting services business that supports their franchise company and outside clients in the market. The first location will be PIRTEK Mississauga in Mississauga, Ontario, and is scheduled to open this summer.
"After doing my due diligence, meeting with PIRTEK's leadership and franchisees, I knew it would be the perfect addition to my current business portfolio," said AlHindi. "I'm eager to begin this business franchise endeavor and bring this established, essential business to Canada for the first time. I look forward to providing this service to customers from various industries."
PIRTEK fills customers' needs quickly and efficiently, having the widest variety of unique products and parts to keep essential projects running. Its quick turnaround time is also credited to the 24/7/365 on-site service it offers to hydraulic and industrial hose-based businesses, often enabling customers to be up and running again quickly, minimizing equipment downtime.
Are you ready to own the best kept secret in franchising?
PIRTEK has franchising opportunities for you, and we now have exclusive territories available.
Learn more