PIRTEK USA Aligns with Tunnel to Towers Foundation as National Charity Partner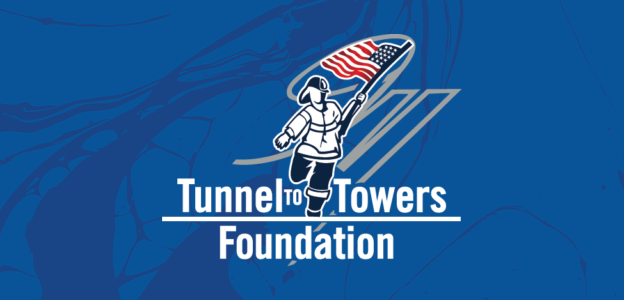 PIRTEK USA Donates $25,000 To Honor and Benefit First Responders and their Families.
PIRTEK USA, a global on-site and retail hydraulic and industrial hose replacement provider, has signed a national partnership with the Tunnel to Towers Foundation for the year. The partnership will benefit Tunnel to Towers' In The Line of Duty Programs, the Smart Home Program, Fallen First Responder Home Program and Gold Star Family Home Program, which provide qualifying families with mortgage-free homes.
The Tunnel to Towers Foundation was created to honor the sacrifice of FDNY Firefighter Stephen Siller who laid down his life to save others on September 11, 2001. Tunnel to Towers pays tribute to his memory by supporting our military and first responders who continue to make the supreme sacrifice of life and limb for our country.
Throughout this year, PIRTEK plans to work with the foundation on several projects. Each PIRTEK franchise will also receive local marketing materials for the partnership.
"In alignment with our Mission Statement 'to be giving participants in the communities we serve', we feel it is of utmost importance to support those who work to protect and serve our communities every day," said Kim Gubera, President and CEO of PIRTEK USA.
"We are excited to be working with PIRTEK USA as their national charity partner." said Tunnel to Towers Chairman and CEO Frank Siller. "PIRTEK is committed to giving back to the communities they serve around the country. There is no better way to do that by supporting those who risk their lives every day to keep our communities safe."
PIRTEK USA participates in several charitable endeavors every year, most notably sponsoring the Children's Hunger Project since 2017. To help provide free weekend meals for Brevard County elementary school children, PIRTEK USA team members volunteer at Children's Hunger Project's fundraisers and bag stuff events throughout the year.
For more information on Tunnel to Towers, visit T2T.org.
Are you ready to own the best kept secret in franchising?
PIRTEK has franchising opportunities for you, and we now have exclusive territories available.