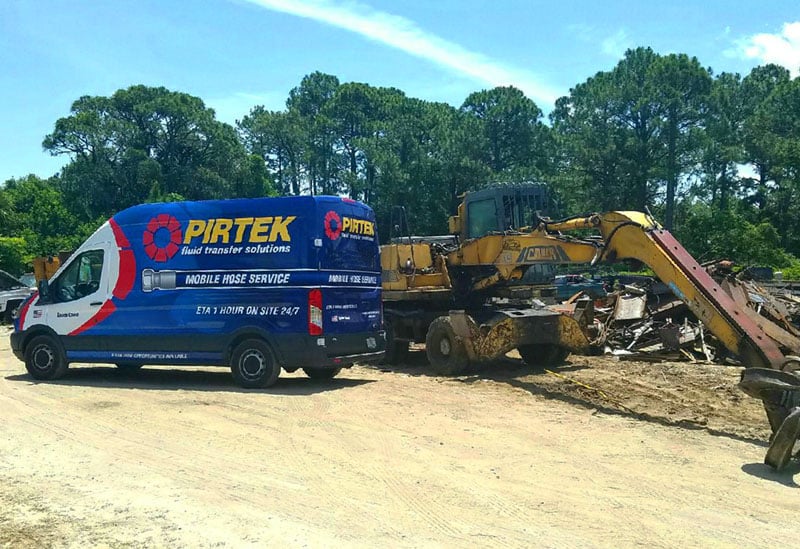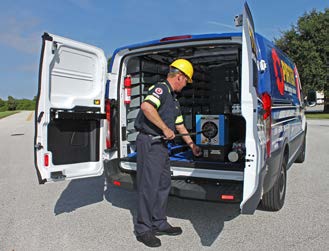 Mobile Hose Service, 24/7, 365 Days, specializing in reducing customer's equipment downtime and operating costs.
PIRTEK provides the fastest hydraulic hose replacement and industrial hose repair service in the area. Our ETA 1 hour on site hose service, available 24/7, is a simple solution that minimizes equipment downtime and eliminates the need for our customers to leave their jobsite or facility to locate a new hose.
Just one quick call to PIRTEK will get a trained technician and a fully stocked on site hose workshop with an extensive range hydraulic hoses and hydraulic fittings on their way to your job site.

The service technician will:
Promptly assess and remove the failed hose
Custom fabricate and install the custom made hydraulic hose assembly on site
Ensure the equipment is up and running before leaving
With an ETA of 1 hour on site, our hydraulic hose repair service is available day and night. To minimize your equipment downtime and operating costs, PIRTEK needs to be your only call for on location hydraulic hose replacement.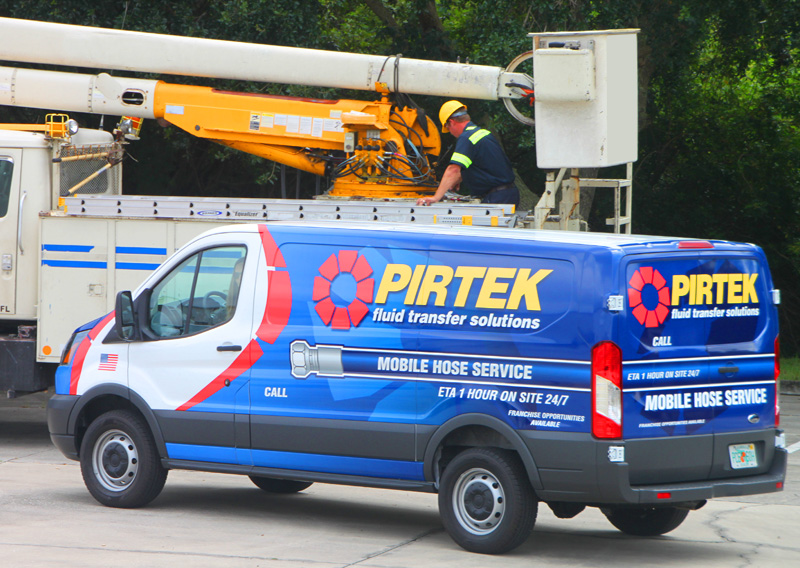 Product Catalogs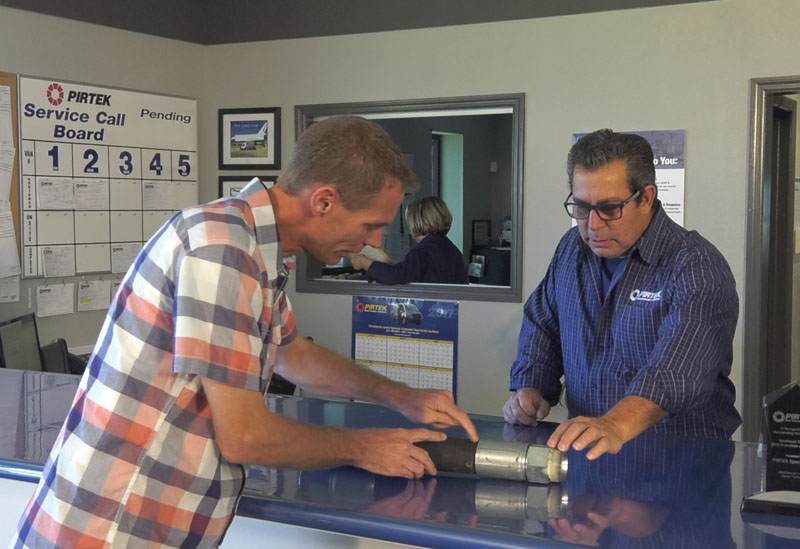 Counter Service
PIRTEK Service & Supply Centers provide over the counter service for custom built high pressure hose assemblies, machining and welding and offers a comprehensive range of fluid transfer products.

As the customer, this provides you with the flexibility to bring your hydraulic hose repair or general purpose requirement to us as an alternative to the on location hose service.
PIRTEK - A One Stop Shop!
Air Conditioning Assemblies
Brake Lines
Brass Fittings
Clamping Systems
Couplings
Fuel Lines
Grease Guns and other lubrication accessories
Hose Protection
Hydraulic Oil
Hydraulic Fittings
Hydraulic Hoses
Industrial Grade Pressure Wash Equipment
Industrials Hoses
O-Rings and Kits
Pneumatic Hoses
Custom Power Steering Lines
Pressure Gauges
Spill Control
Transmission Assemblies
Valves

And More…
Specialty Product
Specialty Services