Hydraulic & Industrial Hose Repair Experts With Over 40-Years Experience Worldwide
---
PIRTEK offers expert hydraulic hose repairs along with other hydraulic products and services designed to meet the diverse requirements of customers of all sizes and industries. With more than 400 Service & Supply Centers and 2,000 Mobile Service Vehicles worldwide, PIRTEK knows what it takes to get you up and running.
Committed To Providing The Highest Quality Products & Services
Hydraulic Hoses
Industrial Hoses
Thermoplastic Hoses
Specialty Hoses
Utility Hoses
Custom Hoses
Quick Release Couplings
Hydraulic Fittings
Industrial Fittings
Tube Fittings
Adapters
Hose Protection
Specialized Gloves
Pneumatic Products
O-Rings & Kits
Metric Tube Fittings
Pressure Gauges
Pressure Wash Equipment
Hydraulic Attachment Blocks
Whip Check Systems
Grease Guns & Accessories
Cap & Plug Kits
Automotive Range: Brake, A/C, Power
Steering & Fuel Lines
Accessories & more…
40% better bend radius than conventional SAE hydraulic hoses, up to 15% less area with PE2, and tested to 1,000,000 impulse cycles
SERVICES:
Over-The-Counter Store Service
24/7 On-Site Mobile Hose Service
Hose Tagging & Cleaning
Seal Capsule Cleaning
Component Recovery
Machining, Tube Bending
Preventive Maintenance Programs
Vendor Managed Inventory
Defense Industry Supply
Government Contracting
And more…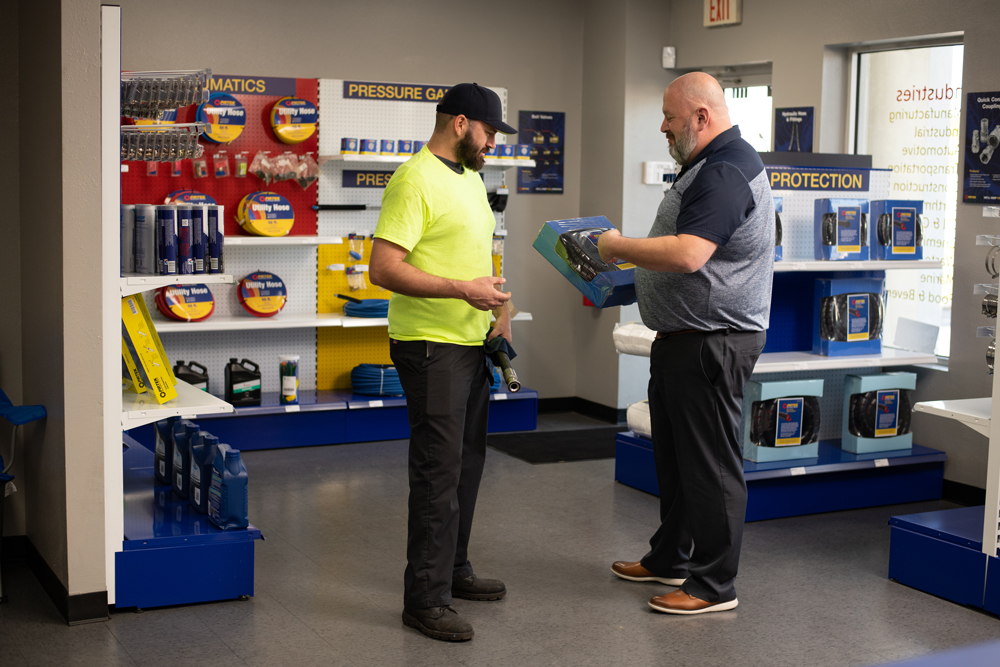 The Fastest On-Site Mobile Hose Service Available
Minimizes equipment downtime, reduces operating costs due to repairs, eliminates the need to leave your job site, and always available 24/7/365 with a 1-Hour ETA to most areas.
Aerospace
Agricultural
Automobile
Building
Construction
Custom Machines
Defense
Diecasting
Earthmoving
Engineering
Entertainment
Farming
Handling
Marine
Materials
Mining
Manufacturing
Oil and Gas
Production
Transport
And more…
STANDARDS:
SAE (USA)
ISO (EUROPE)
JSAE (JAPAN)
JASO (JAPAN)
JIS (JAPAN)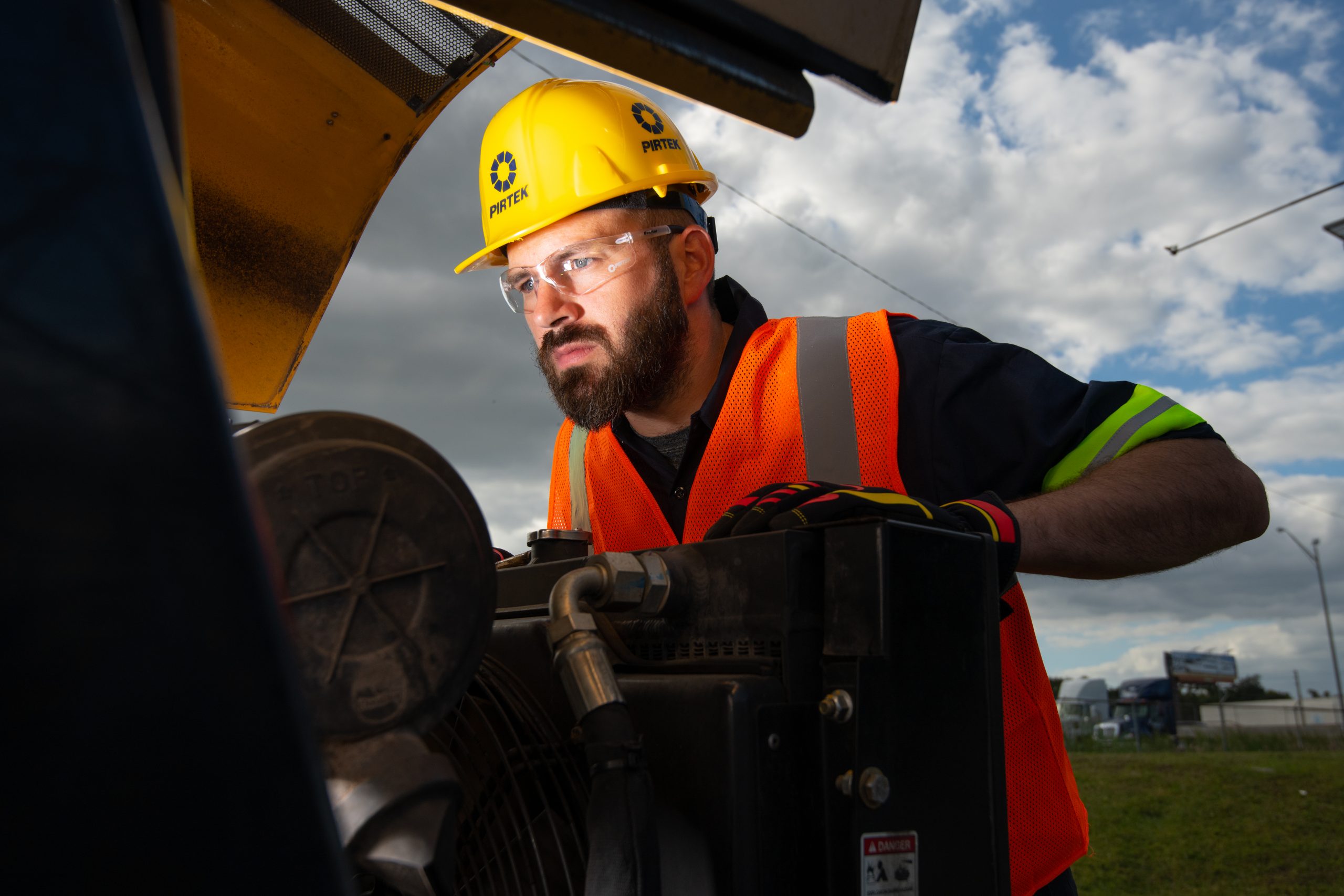 Environment & Safety
Our highest priority is the safety of our staff and customers
Respect
Treating our staff and customers as we wish to be treated
Honesty & Integrity
To operate with honesty and integrity in all our business dealings
Accessibility & Response
Prompt service and ongoing communication guaranteed
Customer Service
Superior customer service, communication and reliability
Products
Consistently improving products and services adding value for our clients
Knowledge
Continually providing knowledge and innovative solutions to our clients
Image & Presentation
Uphold professionalism and be a proud ambassador of a global organization
When Your Project Demands Fast And Dependable Hose Repair
Hydraulic hose repairs done by a name you can trust! PIRTEK is the industry leader in fluid transfer systems service and supplies. When you need quality service or parts, only the best will do.
Our goal is to save you costly downtime. Whether it's fast on-site service or over-the-counter help, we'll keep you operating!