Are you ready to own the best kept secret in franchising?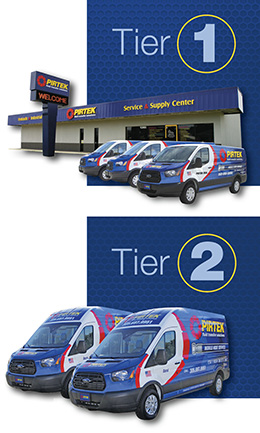 No vehicle, ship, plane, train or piece of equipment can operate without fluid power. The wheels of industry are kept moving with fluid transfer solutions. PIRTEK provides the industry with a valuable service, allowing you to build a successful business, which affords you the lifestyle you've dreamed of.
Operating in 23 countries and with over 400 locations throughout the world, PIRTEK is expanding its franchise network throughout the USA and is seeking motivated franchisees to join the team.
PIRTEK is now offering Tier 1 and Tier 2 Franchising Programs to expand opportunities to entrepreneurs. To learn more, please refer the Frequently Asked Questions for each program.
Contact our Franchising team to discuss owning a PIRTEK Service and Supply Center.